---
Tempranillo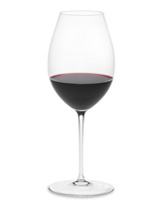 Recent data suggests that this could be the largest grown grape species per hectare or acre. It's the red wine of Spain and the major component of wines from Rioja and Ribera del Duero. It is also grown in various warmer climates where there are sufficient nitrates in soils, such as California, Australia, South America, Turkey, New Zealand and Texas. Strict laws exist in Spain regarding the production and classification of Tempranillo.
Since the varietal absorbs higher levels of potassium, it results in a higher acidity level than most other varietals and as such has the ability to be ready to consume or can hold up to bottle aging.
It's a dark grape with plum, berries, leather, tobacco and herb notes. This varietal pairs well with distinct cheeses, charcuterie, sausage, risotto and rice dishes like Paella.