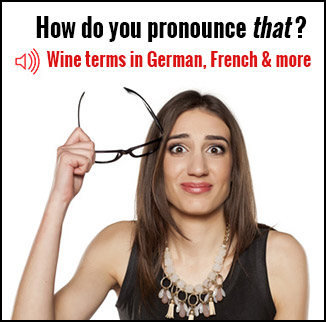 Wine Pronunciation
How to pronounce English, French, German, and Italian wine terms.
Sulfite-Free Wines
A discussion of Sulfite Free Wines and the options available to sensitive wine drinkers.
Wines A-Z
Wine varietals A-Z. Check out the many types of winegrapes and the wines made from them.
Wine Encyclopedia
The Wine Encyclopedia is a great online resource to look up wine terms and browse a searchable database of wine information.
Wine FAQ
Check out our FAQ to find answer to commonly asked questions about wine serving and wine storage, wine tasting and much more.