---
Zinfandel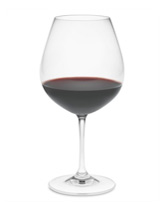 Zinfandel is mostly grown in California and Southern Italy and is usually used to produce deep, dark rich red wines. However, Zinfandel is a versatile grape and is used to produce many styles, ranging from late harvest dessert wines, rosés (White Zinfandel) and Beaujolais-style light reds to big hearty
reds and fortified wine in the style of port. The quality and character of American Zinfandel wines largely depend on the location, climate and age of the vineyard, as well the techniques used by the winemaker. Zinfandel "old vines" are particularly prized.
In an ideal Zinfandel, you'll find a slight hint of Eucalyptus on the nose with cherry, cinnamon (which indicates French Oak), currant, and spice. On the palate you'll find cherry, tiny hints of vegetable (we mean tiny), blueberry, vanilla and perhaps some beef jerky. This wine pairs well with simple foods like burgers, pizza, Mexican or Thai foods, sweet barbecue sauces, sausages, turkey tomatoes and stinky cheeses.