---
Syrah (Australia: Shiraz)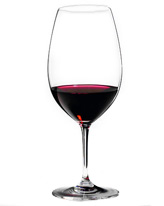 Thought to have been cultivated by the Romans in what is modern day Iran. Syrah is a dark, heavy skin grape that excels in hotter climates such as California, Australia as well as the Rhone Valley in France, where it is often blended with Grenache. Excellent Syrahs are also made in Italy's Piedmont region and in Sicily.
While the style of Syrah varies from region to region, it is only called Shiraz if it is from Australia, and is called Syrah elsewhere.
The Syrah grape possesses the most antioxidants of all the popular winegrape varietals and has a distinct flavor profile of pepper, vanilla, blackberry and spice with a velvety finish. Syrah stands up to very heavy meats, beef, barbecue, lamb, duck, venison, sausage, mushroom, and tuna.