Cabernet Sauvignon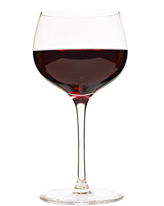 The most popular of red wine grape varietals, its name Sauvignon derives from the word "Savage." Cab is grown in just about every major wine making region. It's produced as a single varietal and as a major blending component.
Cabernet Sauvignon is deep in color, like raspberry, virtually impermeable to light. The varietal is often associated with oak, which in barrel is used to soften the tannins to make it more approachable.
Good Cabernet Sauvignon benefits from cellaring several years to soften its tannins, which can be harsh in young Cabs, and bring out the complexity and rich flavors of the grape.
Cabernet Sauvignon is a full-bodied and an excellent food wine to pair with nearly any roasted or grilled or braised beef dish, steaks or burgers, duck and game birds, venison, rack of lamb, grilled or roasted lamb, cheese (especially aged blue and/or stinky cheeses), dark bittersweet chocolate and heavier dishes.
Merlot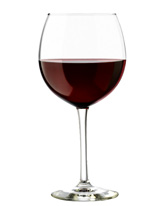 Another very popular red wine varietal and blending grape, Merlot is recognized for its dark blue color that is often associated with blueberry. Unlike Cabernet Sauvignon, Merlot featured softer tannins and full flavors even when young, making it one of the most approachable, drinkable and affordable of all red wines.
Merlot can withstand intense heat and has wide window for ripening. Due to its resilience in the vineyard, Merlot is grown very successfully worldwide, especially in Bordeaux, Italy, and Northern California. Delicious on its own, Merlot is traditionally also blended with other wines, expecially Cabernet Sauvignon, making it part of some of the greatest wines in the world.
On the palate, Merlot can be characterized as fleshy, deep, fruity (not sweet) and intense. On the nose you'll find plum, berry, currant and sometimes vanilla.
Merlot is a medium-bodied wine, lighter and softer than Cabernet, yet still full-flavored. Merlot pairs easily with roasted prime rib, grilled steaks, filet mignon, cheese (especially full-flavored cheddar, blue, camembert, etc.), duck, lamb, pork, veal, turkey, sausage, pasta and tomato sauce dishes.
Pinot Noir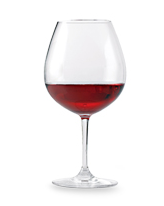 Derived from the French words "black" and "pine" which refers to the cluster of grapes, which in appearance ressembles a black pine cone.
Pinot Noir is a thin skin grape that performs much better in cooler climates with plenty of sun exposure. It is often grown very successfully in Coastal areas such as Oregon, California, Burgundy (France), Germany and New Zealand. Burgundy produces some of the very best Pinot Noir on the planet.
There are two major styles of Pinot Noir, the first of which is cooler climate, volcanic soil Burgundian style, which exposes more terroir and earthiness on the palate and transforms into fruit towards the back of the palate. The latter is the popular fruit forward, much more rich California Pinot Noir which is exposed to extensive sunlight and a warmer climate. Both are full-bodied. Lighter-bodied Pinot Noir styles are usually less expensive and less amazing.
Pinot Noir is a food-friendly varietal that pairs well with many proteins (grilled or roasted lean beef, chicken, roast duck, lamb, pork loin, grilled or pan-roasted salmon, tuna, veal and smoked meats. Mushrooms and Goat Cheese both seem to have a special affinity for Pinot Noir, whether from Burgundy, Napa, Sonoma or Oregon.
More on Pinot Noir
Syrah or Shiraz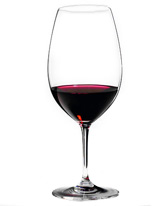 Thought to have been cultivated by the Romans in what is modern day Iran. Syrah is a dark, heavy skin grape that excels in hotter climates such as California, Australia as well as the Rhone Valley in France, where it is often blended with Grenache. Excellent Syrahs are also made in Italy's Piedmont region and in Sicily.
While the style of Syrah varies from region to region, it is only called Shiraz if it is from Australia, and is called Syrah elsewhere.
The Syrah grape possesses the most antioxidants of all the popular winegrape varietals and has a distinct flavor profile of pepper, vanilla, blackberry and spice with a velvety finish. Syrah stands up to very heavy meats, beef, barbecue, lamb, duck, venison, sausage, mushroom, and tuna.
Malbec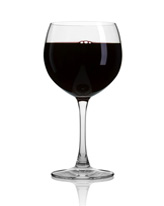 Malbec is not originally from Argentina. Its origin is from France and while it was at one point in time the major component of Bordeaux varietals, it's typically used in Bordeaux these days to flesh out the edges of Right Bank blends. You'll also find it grown in Cahors, France but more predominately in Argentina where French and Argentine winemakers have found perfect conditions to grow this fruit forward, rich varietal.
Key descriptors used when talking about Malbec include plum, raspberry, fig, and spice. If you head to Mendoza, Argentina be prepared to consume plenty of Malbec and steak as it's the perfect pairing to beef and lamb cuisine.
Zinfandel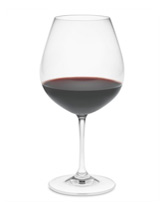 Zinfandel is mostly grown in California and Southern Italy and is usually used to produce deep, dark rich red wines. However, Zoinfandel is a versatile grape and is used to produce many styles, ranging from late harvest dessert wines, rosés (White Zinfandel) and Beaujolais-style light reds to big hearty reds and fortified wine in the style of port. The quality and character of American Zinfandel wines largely depend on the location, climate and age of the vineyard, as well the techniques used by the winemaker. Zinfandel "old vines" are particularly prized.
In an ideal Zinfandel, you'll find a slight hint of Eucalyptus on the nose with cherry, cinnamon (which indicates French Oak), currant, and spice. On the palate you'll find cherry, tiny hints of vegetable (we mean tiny), blueberry, vanilla and perhaps some beef jerky. This wine pairs well with simple foods like burgers, pizza, Mexican or Thai foods, sweet barbecue sauces, sausages, turkey tomatoes and stinky cheeses.
Tempranillo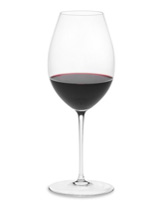 Recent data suggests that this could be the largest grown grape species per hectare or acre. It's the red wine of Spain and the major component of wines from Rioja and Ribera del Duero. It is also grown in various warmer climates where there are sufficient nitrates in soils, such as California, Australia, South America, Turkey, New Zealand and Texas. Strict laws exist in Spain regarding the production and classification of Tempranillo.
Since the varietal absorbs higher levels of potassium, it results in a higher acidity level than most other varietals and as such has the ability to be ready to consume or can hold up to bottle aging.
It's a dark grape with plum, berries, leather, tobacco and herb notes. This varietal pairs well with distinct cheeses, charcuterie, sausage, risotto and rice dishes like Paella.