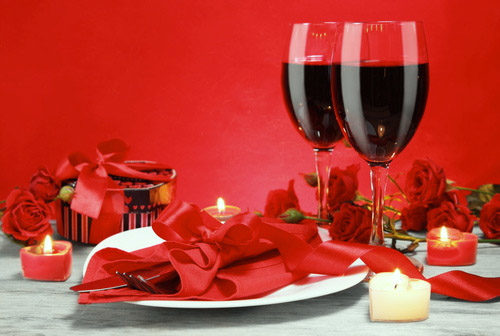 Celebrate Valentine's Day this year with a special dinner  menu and specially selected wines to serve with each dish.  We are delighted to present two elegant dinner plans and wine pairings that guarantee a romantic experience for two or a delicious celebration with friends.
That's just part of the story. Now, for the first time, you can also make the cooking itself easy and a certain success by following step-by-step videos for each dish.  Check this out!
Our friends at PannaCooking.com put together these two delicious Valentine's dinner menus.  The first features a Caprese Roasted Tomato  & Mozzarella appetizer, Lobster with Lemon Basil Butter and a rich chocolate dessert. The second Valentine's dinner menu features Roasted Oysters, Spaghetti in Red Wine and a Fig fruit dessert.
You can learn to create these and other amazing dishes with easy-to-follow videos from well-known (James Beard award-winning) chefs at PannaCooking.com.  Panna calls itself "the smart home cook's go-to video resource for learning to cook like a chef." (There is a 30 day free trial membership. The annual fee is just $19.95. ) You don't need to be an expert cook or spend hours in the kitchen to make these recipes. Just watch and follow the step-by-step videos and the dishes will come together perfectly. Pair with the wines recommended by a professional sommelier for a delicious and impressive Valentine's Day dinner.
The following two dinner menus have been composed just for Wines.com users. In honor of the day, we are offering 15% off ALL wines and wine gifts in the Wine Lover's Shopping Mall*.  Just enter the code VAL15 at checkout. Cheers!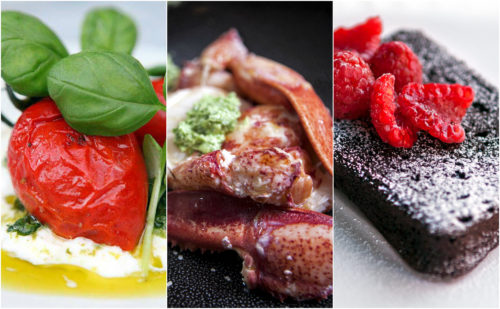 Ready for a clean, fresh and delicious dinner? This mouth-watering and fresh mix of flavors is sure to send your senses into overdrive while leaving room for romance at night. You'll start with a light and delicious caprese appetizer before moving to a flavorful lobster dinner. This meal finishes with a delicious dessert of flourless chocolate cake.
Try the Lobster Recipe and watch the video.
APPETIZER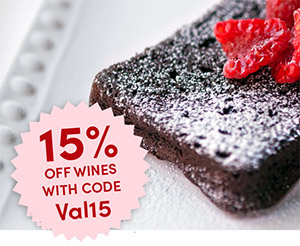 Dish: Mozza "Caprese"
Wine under $20: Bell 'Agio Lambrusco, Placido Sangiovese
Wine over $20: Banfi Belnero Sangiovese
Dish: Lobster With Lemon Basil-Butter
Wine under $20: Charles Smith Riesling Kung Fu Girl, Tom Gore Chardonnay
Wine over $20: Franciscan Chardonnay Cuvee Sauvage,  Simi Reserve Chardonnay
DESSERT
Dish: Flourless Chocolate Cake
Wine under $20: Zen Of Zin Zinfandel Old Vine, Geyser Peak, Zen of Zin, Estancia Zinfandel
Wine over $20: Ravenswood Zinfandel Big River, Ravenswood Old Hill Zinfandel, Federalist Zinfandel
Ready for a hearty and rich meal that is sure to impress? If romance means big flavors and radiance, this is the menu for you. You'll start with a baked oyster appetizer before moving on to some delicious pasta. Once you've finished, your date and friends will be impressed as you surprise them with a fabulous fig dessert that'll leave them in awe.
APPETIZER
Dish: Oyster Roast with Bacon and Parmesan
Wine under $20: Josh Cellars Sauvignon Blanc, Clos Du Bois Sauvignon Blanc
Wine over $20: Robert Mondavi Fumé Blanc
Dish: Red Wine Spaghetti
Wine under $20: Niro Montepulciano d'Abruzzo
Another under $20: Carletto Montepulciano d'Abruzzo
DESSERT
Dish: Roasted Figs with Red Wine
Wine under $20: Ruffino Moscato d'Asti
Another over $20: Marchesi di Barolo Barbaresco

* Discounts and special offers do not apply to wine clubs and other club memberships offered by third parties.
---
Share On