The truth about Sulfite-Free Wines
Are sulfites in wine naturally? Are sulfites dangerous? Should you be concerned about sulfites? If you are sensitive to sulfites or other substances in wine, what should you do? We give you the whole story here...
Read More
---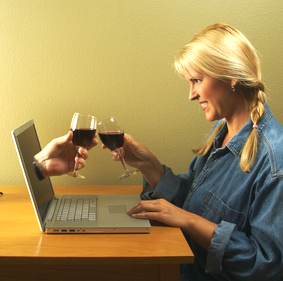 Wine Tasting Forums
One of the richest sources of tasting notes and wine information on the web. Ask a question, find wine bargains, search or join in discussions of individual wines. Browse over 125,000 posts from fellow wine lovers. This is a friendly place for wine novices and experts alike.
Book Reviews
A New Wine Book with Personality Plus Celebrity Vineyards: From Napa to Tuscany In Search of Great Wine
What could Fess Parker, Antonio Banderas and Lillian Disney possibly have in common with Dan Ackroyd, Mario Andretti, Charlie Palmer, and Italian porn star Natalie Oiveros?
A collection of helpful articles and videos covering basic and advanced wine topics. Popular Red Wines, Popular White Wines, Wweet Wines, wine names and pronunciation, and many other useful topics for consumers and collectors.

---
Check out answers to Frequently Asked Questions about sweet wine, wine storage, the right temperature for serving wine, and more.
---
Ever wonder about a wine term? This searchable database of wine knowledge is much more than a glossary. It contains complete articles on topics like 'tast scoring systems' or 'Willamette Valley'. From Abboccato to Zymotechnology, you should be able to find it here. And we're adding more all the time.
---
2011 Pasqua Valpolicella Ripasso Superiore ($9.99 Trader Joe's; alcohol level: 13.5%). This wine on Wine-Searcher goes as high as $23. At that higher price you can get a better choice of a Ripasso, but at $9.99 it is a terrific buy. It is inky black on the eye, gives you dried fruits like cherry and raspberry on the nose and upfront; with savory notes of tobacco and coffee in the middle with smooth tannin despite it's youth, and a very nice finish.

Chateau Les Grands Chenes.

For a GREAT 2009 bordeaux under $25, there are a few, I would do Chateau Les Grands Chenes which I paid $19 a bottle.

It is compelling Bordeaux, their first (and i think only bottling) and it should please the masses as well as the bordeaux buffs.
2006 Ygrec by Yquem

If the Gaja Chardonnay stunned me, this one had me straight up in my chair. This was an excellent wine.

The nose was also extremely explosive, floral, mellon, apricot, peach,...wow.

The a palate showed much the same but with a nice layer of minerality and structure. Very fresh and balanced. This is a great wine and i would love to try it again.
2006 McCrea Ciel du Cheval Vineyard Syrah.

A very big wine with blackberry and black cherry flavors showing hints of Chambord,licorice, black coffee, bacon, bitter chocolate and mineral. Fat but not heavy on the palate.

It did show some heat from the 14.8% Alc./Vol. Towards the end of the last glass all the "hint" flavors really started to strut.

A several hour decant at this age is in order. Very nice wine. $11 at .375.
2006 McCrea Ciel du Cheval Vineyard Syrah.

Had another .375 last night. Continues to be a beautiful, full smack in your face syrah.

The black coffee note has evolved to an espresso note and the nose has expanded....really nice wine.

Paired with a home made pizza with smoked chicken and basil for a quiet birthday celebration.